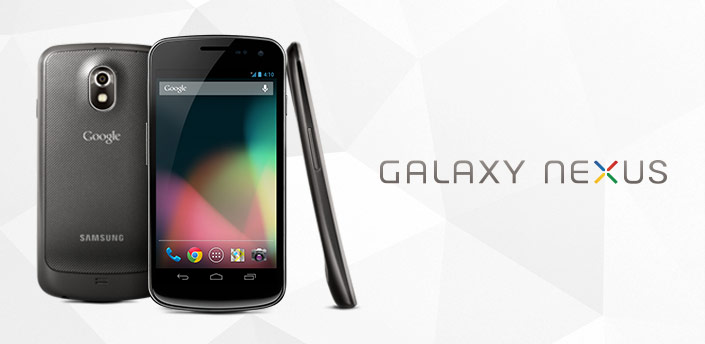 The Samsung Galaxy Nexus by Google is the third Nexus device from Google. The Galaxy Nexus has a large 4.65 inch Super AMOLED display that is contoured to make a curved device. The screen is very vibrant, and at a resolution of 720p, text and media are sharp and clear. 
The Samsung Galaxy Nexus has a Texas Instruments 4460 1.2 Ghz dual core processor along with 1 GB of RAM. It has a reasonable 5 megapixel camera that is comparable to the Samsung Galaxy S II 8mp camera. However, don't expect the same quality becuase the 8 MP camera is superior.
Google revealed the phone in sync with the Android 4.0 (ice cream sandwich) release. At the Google I/O event 2012, Google was very generous when they gave out a bag that included an unlocked version of the Nexus with the new Android 4.1 Jellybean installed. The unlocked version of the Galaxy Nexus received the update shortly after.
The Android 4.1 update makes the Galaxy Nexus current and a contender to rival the current flagship smartphones even though it released almost a year ago. When you buy a pure Google device you are usually first in line to receive the latest features, updates, and operating systems, because there isn't a carrier or manufacturer to slow the process down.
The Galaxy Nexus comes with 16GB of built-in storage, because there is no SD card slot.

This phone is very beautiful and unique with its curved display. Verizon Wireless made the Galaxy Nexus available for purchase on December 15, 2011  in the U.S. Later, Sprint  made it available on April 22, 2012. Google sells the Galaxy Nexus on their Google Play Store for $349 off contract, which is a very good deal.